Ghanaian actor, John Dumelo has earned the reputation for dashing out items to female students in the University of Ghana.
As the hair braiding and the fufu pounding was not enough, John Dumelo decided to storm UG once again with boxes of chocolate.
In a viral photo, the depressed politician really showed how to determine he was to win the hearts of the people with chocolates.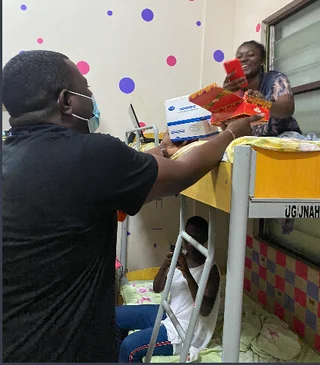 (Visited 35 times, 1 visits today)