Young lady narrates how she disciplined her cheating boyfriend
Many ladies would have scattered the whole place if they caught their lovers in such an act
But for Nigerian Twitter user Sewela, you just needn't cause any scene initially and that was exactly what she did when she caught her ex-boyfriend in the act with another lady in his room.
According to her, she kept her cool and never reacted with an immediate outburst as others would; she rather chose the smartest of ways with her plans concealed in her head.
She revealed that she had just gone to his house and upon entering the room, there the guy was with another lady and she just decided to greet them and went back to her car with no reaction and no drama whatsoever, she just didn't show any emotions.
The guy later apologized to her and she readily forgave him and they moved on and became happier than they were before.
Unknown to the guy, something was being plotted against him.
In a matter of months when the guy had fallen so deep, she then decided to do the same to him and that made the guy hate her till this minute.
"I once found my ex in bed with some chic at his place. greeted them and went back to my car without drama. he apologized, I forgave him, we were happier than ever before. 4 months later when he was madly in love again, I did the same thing to him. to this day he still hates me".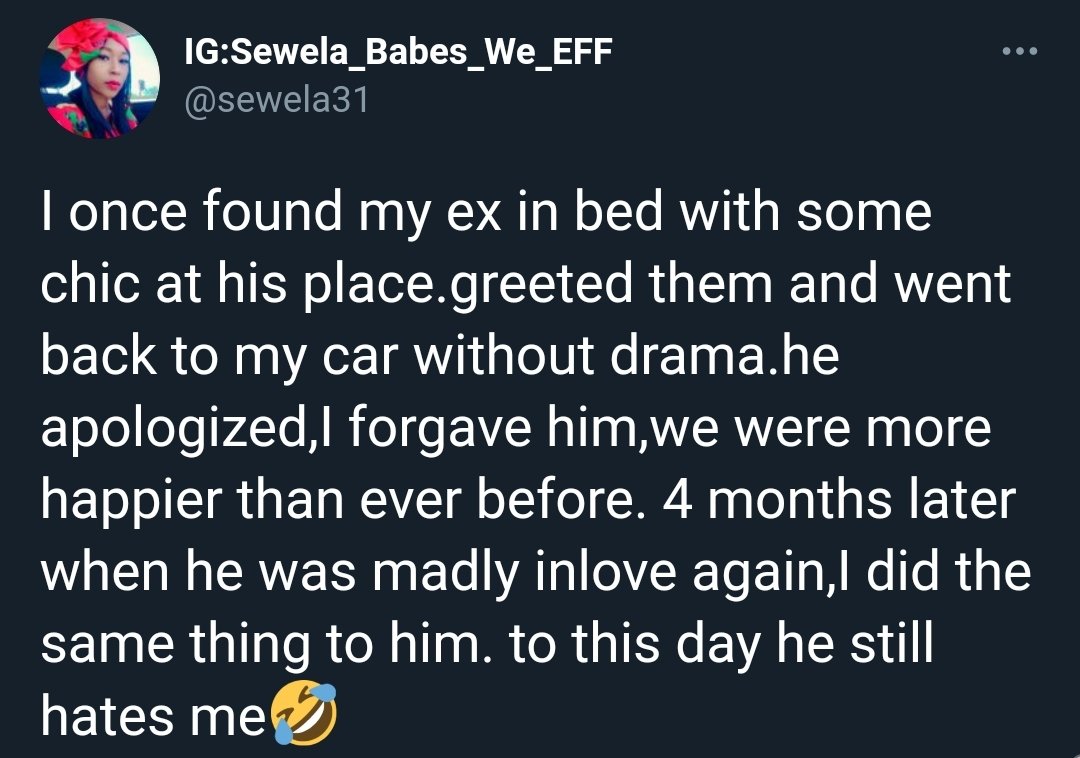 (Visited 26 times, 1 visits today)